Often times, verifying your game files may resolve installation corruption that prevents you from being able to play your game.

1. To verify the installation of game files, navigate to the game in your Library and click on the three dots or right-click on the game icon.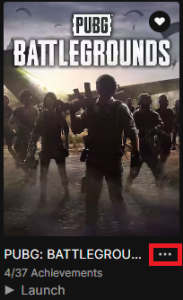 2. On the drop-down navigation, click Manage.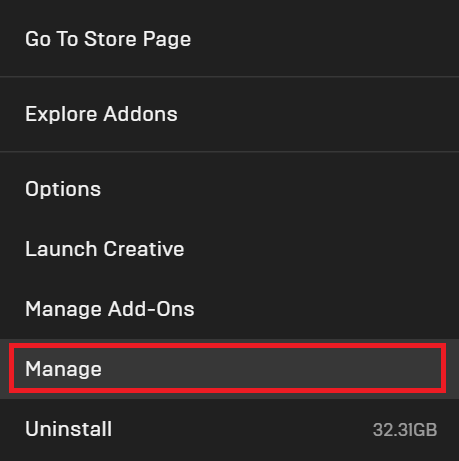 3. Once open, click 'Verify' from the list of options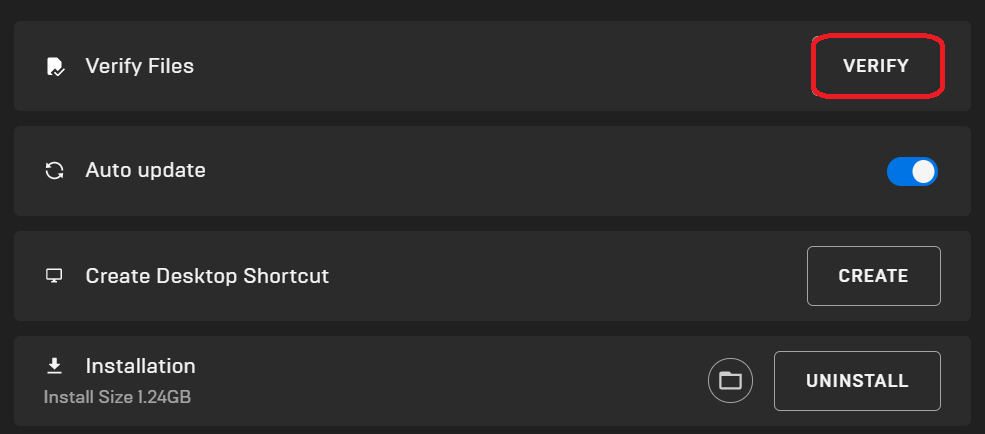 Depending on the size of the game it may take a few minutes to verify all your files. Once it completes click Launch to start your game.